Some will additionally contain a corticosteroid, such as hydrocortisone, that helps additionally reduce inflammation, itching, and discomfort. Haemorrhoid creams may also contain ingredients that help to protect the skin, such as petrolatum, glycerine, zinc oxide, mineral oil, and lanolin. Some contain local anaesthetic compounds to reduce pain.
It is these ingredients that have seen some haemorrhoid creams marketed as a product that can reduce under-eye puffiness. It is not encouraged to use haemorrhoid creams around the eyes, as the skin around the eyes is very delicate and can be easily irritated by the active ingredients in haemorrhoid creams. In addition, these creams are not designed to be used on this part of the body and can cause potential damage to the delicate eye area.
How do haemorrhoid creams work?
Haemorrhoid creams (or piles creams) work by providing topical relief of the symptoms associated with haemorrhoids, including itching, inflammation, burning, and swelling.
These creams can be applied directly to the affected area and are typically used for short-term relief of symptoms.
The active ingredients work by reducing inflammation and providing temporary relief from the discomfort associated with haemorrhoids:
Hydrocortisone is an anti-inflammatory steroid medication commonly used to treat inflammation and itching caused by haemorrhoids. It helps reduce inflammation and swelling, relieves itching and irritation, and promotes healing of affected skin.

Active ingredients such as lidocaine, pramoxine and benzocaine are local anaesthetics, and can help to provide temporary relief of pain, itching, and burning associated with haemorrhoids. It works by temporarily numbing the area, reducing swelling, and providing a cooling sensation.

Witch hazel is often used as a natural remedy to provide symptomatic relief for haemorrhoids. It works by acting as an astringent to shrink swollen blood vessels, reduce inflammation, and relieve itching and burning sensations. It also can help to reduce swelling and bleeding caused by haemorrhoids.
Are haemorrhoid creams an effective treatment?
Haemorrhoid creams can be effective in reducing inflammation and pain caused by haemorrhoids. However, they may not be effective for everyone, and they may not provide a long-term solution. Haemorrhoid creams may provide only temporary relief from symptoms and are not a cure for haemorrhoids.
Some sufferers may not see any improvement with the use of haemorrhoid creams. In others, symptoms might seem to worsen if the patient has developed a sensitivity to one or more of the ingredients in the cream leading to an allergic reaction.
If symptoms persist, it is important to consult with a doctor or specialist consultant to determine the best course of treatment. They may recommend further topical treatments, as well as lifestyle changes, dietary changes, medications and procedures.
When should you use haemorrhoid creams?
The National Institute for Health and Care Excellence (NICE) provides guidance on the management and intervention of haemorrhoids, which states that topical treatments such as haemorrhoid creams should be the first-line approach for the management of early-stage haemorrhoidal disease.
These treatments should be used both for internal and external haemorrhoids and should be combined with lifestyle changes and other treatments as needed.
Early-stage haemorrhoidal disease can be categorised into grades: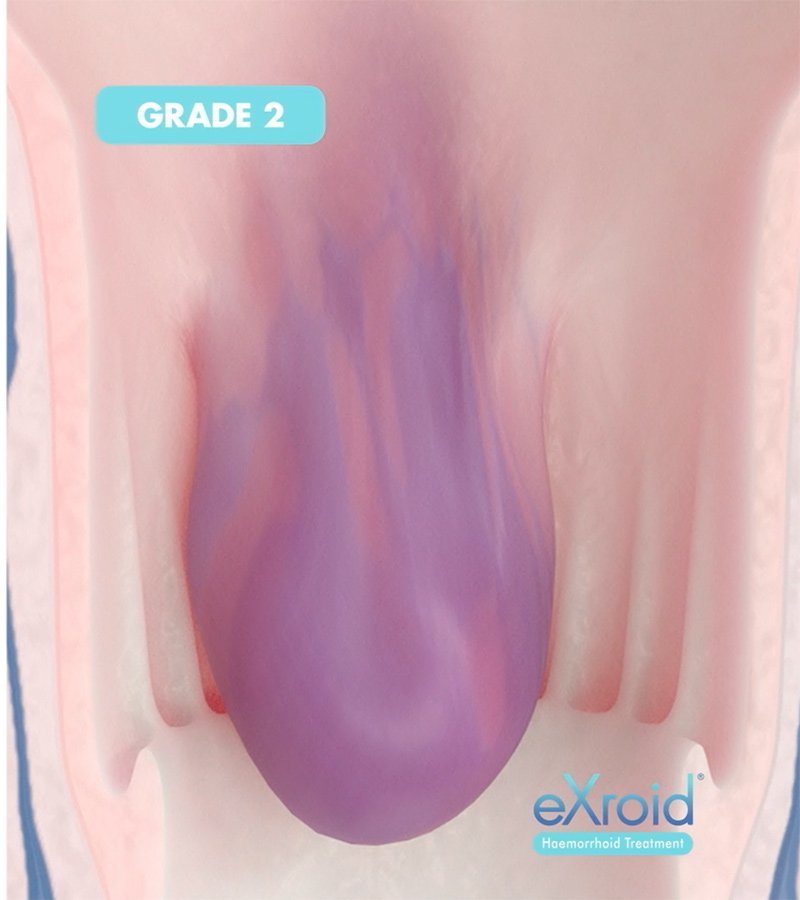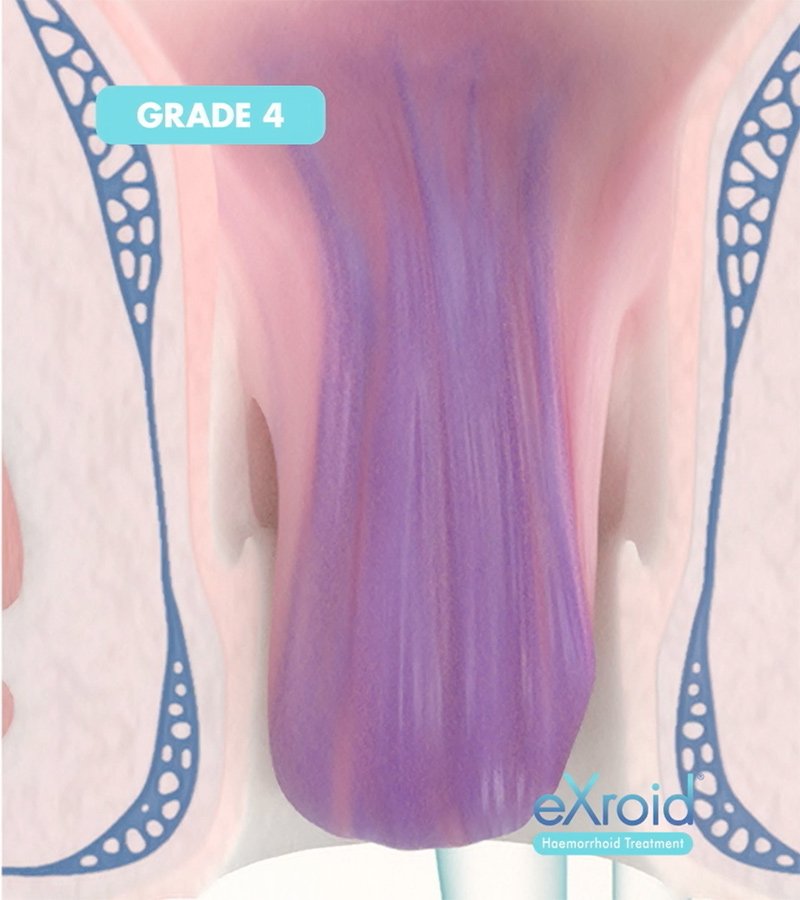 See here to learn more about the different types of haemorrhoids
Topical treatments are not just for early-stage haemorrhoidal disease though. They can be used to treat haemorrhoids at any stage, including those that are more advanced. However, they are more effective when used in the early stages.
The best way to determine whether or not a haemorrhoid cream is suitable for your individual case is to visit a doctor and get a diagnosis.